Digital X-rays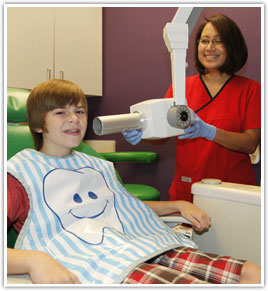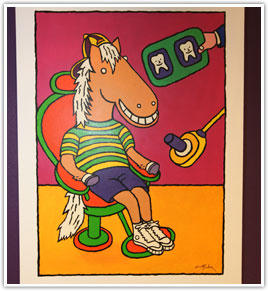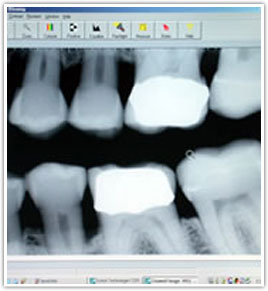 At Coppell Dentistry for Kids, we use the latest in digital X-ray technology to ensure that the amount of exposure to radiation our patients receive is extremely small. With safeguards like protective lead aprons and tubes that restrict the beam to the area of interest, we make certain that you are receiving the safest, most contemporary care available. Digital dental X-rays are far less risky than leaving dental disease untreated.
Most people think dental X-rays are taken only to detect cavities. In actuality, dental X-rays are vital when it comes to monitoring dental development in growing children. They also help dentists detect problems with newly erupting teeth, congenitally missing or extra teeth, oral pathology, and orthodontic planning.
Because each patient is unique, the frequency and the type of X-rays vary from child to child. Some of the factors that we consider when deciding whether or not X-rays are appropriate include the patient's medical and dental histories, examination findings, and environmental factors that affect oral health. Our office follows the American Academy of Pediatric Dentistry's guidelines that dentists should order dental X-rays for patients only when necessary for diagnosis and treatment. At Coppell Dentistry for Kids, we use digital X-rays for convenience and to minimize the amount of radiation our patients receive. Our number one goal is safety for all of our patients.